The Hubei Provincial Museum
---
The Hubei Provincial Museum
Address:
No. 160, East Lake Road, Wuchang District, Wuhan City (near the conference venue)
Opening time:
9:00-17:00 (closed on Monday)
Entrance ticket price:
Free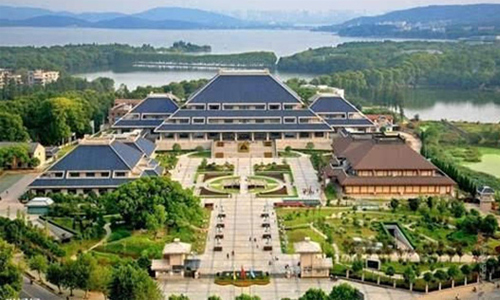 Scenic spot introduction:
Hubei province museum, built in 1953, is located in the Wuhan East Lake scenic area. It contains the largest gallery of the musical instruments in China. There are various types of cultural relics, more than 20 pieces of specimens, including a cultural heritage of approximately 1000 pieces. The archeological relicts show the appearance of an ancient culture in Hubei. From this Neolithic Jingshan Qujialing culture, eggshell painted pottery and spinning wheels are shown. Furthermore, the museum contains a rich collection of archaeological findings from later periods as well as exhibitions on more recent events in Hubei.